Catalogs

>

Evolution 1000 MFD
Catalog excerpts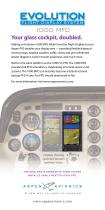 Your glass cockpit, doubled. Adding an Evolution 1000 MFD (Multi-Function Flight Display) to your Aspen PFD doubles your display area — providing flexible display of moving maps, datalink weather, traffic, charts and geo-referenced airport diagrams, built-in terrain awareness, and much more. Built on the same platform as the 1000 Pro PFD, the 1000 MFD provides full PFD redundancy, duplicating all critical sensors and systems. The 1000 MFD can instantly become a fully-functional backup PFD if your Pro PFD should deteriorate or fail. For more information visit www.aspenavionics.com. Displays...
Open the catalog to page 2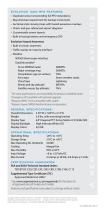 E v o l u t i o n 10 0 0 M F D F e at u r e s: • Duplicate sensor set providing full PFD redundancy • May eliminate requirement for backup instruments • Sectional-style moving maps with hazard awareness overlays • Charts and geo-referenced airport diagrams1 • Customizable screen layouts • Built-in backup battery and emergency GPS2 Evolution Hazard Awareness • Built-in terrain awareness • Traffic overlay on map via interface3 • Weather WX500 Stormscope interface Datalink weather4 Hi-res NEXRAD radar Radar coverage map Precipitation type (at surface) Echo tops Cloud tops Winds aloft (by...
Open the catalog to page 3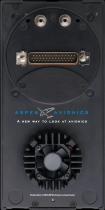 All Aspen Avionics catalogs and technical brochures

Compare up to 10 products